GREETINGS!
---
Welcome to
CEBU INTERNATIONAL ACADEMY INC.
English is no longer a luxury. Now, in the 21st century, it's an essential commodity.
At Cebu International Academy (CIA), an English language school known as the "Gateway to the West", students select a course that best suits their needs coupled with a learning environment that optimizes English language acquisition.
In order to maintain a better English language environment, CIA consistently maintains the quality of teachers, and provides an educational environment that is highly conducive for focused education in the English as a Second Language (ESL) field.
In addition to entrance exams, extensive lessons, progress reports, mock tests, and Cambridge and IDP IELTS accreditation, we also provide academic advisors, and various free classes to maintain a high-quality of intense English immersion throughout the year.
CIA CONTINUES TO EVOLVE
We have committed to providing quality classes and professional services our new location in Barangay Mactan, Lapu-lapu City. With newly built, elegant and spacious facilities students can definitely enjoy stress-free learning.
Our goal is to grow with our students. Therefore, we make sure we satisfy our students by listening to their requests and finding ways to better address their needs. Our goal is to evolve to the ever-demanding changes to learning English in the 'Age of Information'.
SCHOOL INFORMATION
---
CEBU INTERNATIONAL ACADEMY INC.
is a duly registered and legitimate corporation existing by virtue of the laws of the Republic of the Philippines. Its principal office is located at CIA Building Vistamar Avenue Street, Sitio Dap-dap, Barangay Mactan, lapu-lapu City, Cebu, Philippines 6015.
Our main service feature is to render professional and high quality service to our students: assists and provide opportunities for students to be users of the English language so that they can understand and be understood in international communication.
Founded in 2003, our school boasts a long history among language schools in the Philippines. We are internationally recognized to have the best education systems to develop programs, cultivating global talent and management system which, as a result, is shown by the enrollment of international students from Korea, Japan, Taiwan, Vietnam, China, Thailand, Russia, Mongolia, and The Middle East.
Please be aware and understand that there are still portions of the campus facilities that aren't yet complete. However, CIA operations staff are doing there best to complete the construction as swiftly and as silently as possible.
CEBU INTERNATIONAL ACEDMY INC.
Campus
Established
2020
Address
CIA Building Vistamar Avenue, Sitio Dapdap, Barangay Mactan, Lapu-lapu City, Cebu, Philippines 6015
Contact Number
+63-32-255-4493
Campus Capacity
600 Students
Program Instructors
200 Teachers
Accommodation
On-campus Dormitory:
Single Room / Double Room /
Triple Room / Quad Room

International Staff
WHY CHOOSE CIA
---
1. FACILITY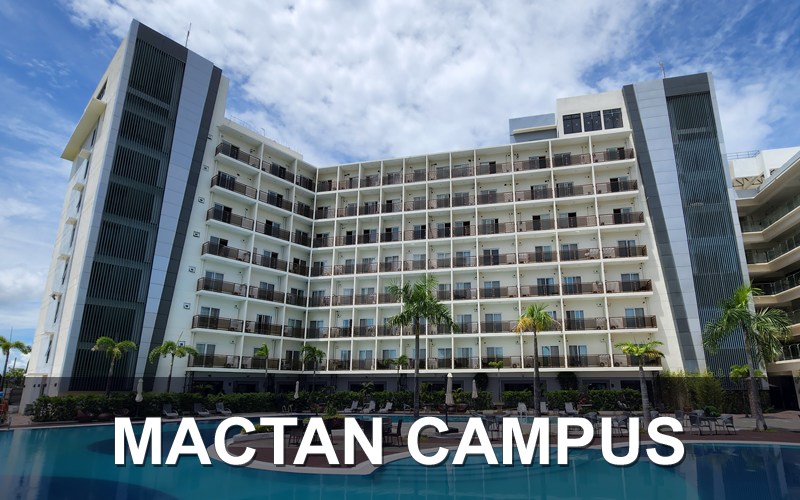 Mactan Campus, offers elegant 4-star facilities with a spacious outdoor swimming pool, affluent dining hall with international and halal cuisine, a minimart, nurse station, library, karaoke room, prayer room, basketball and volleyball court, garden, gym, recreation center, and a state-of-the-art IDP IELTS testing center.
All dormitory rooms have a balcony, hairdryer, cabinet and wardrobe with a personal safety box, laundry basket and others services are provided such as laundry service and housekeeping.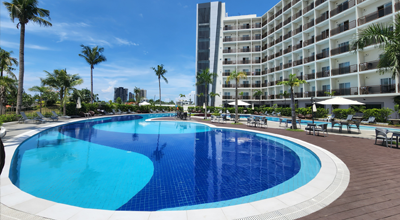 Swimming Pool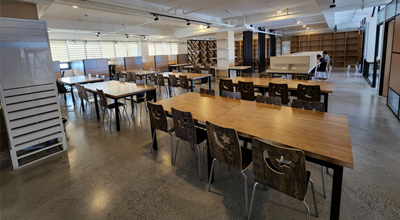 Library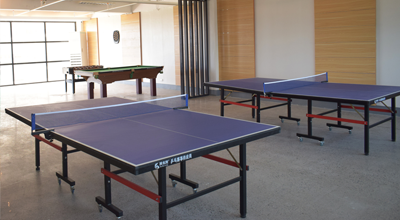 Recreation Room
2. TESTING CENTER
CIA is certified by IELTS and CAMBRIDGE. CIA is an Official IDP IELTS Testing Center which provides an up-to-date testing venue for IELTS Public Tests. The IDP is open to CIA students, and IELTS test takers all over Cebu island.
BENEFITS
By taking regular Mock tests, CIA students will be trained and prepared for the real test
Students have a home-court advantage as the place where they practice the IELTS test is the same place they'll take the official public test.
Maximizes students' ability to get the best result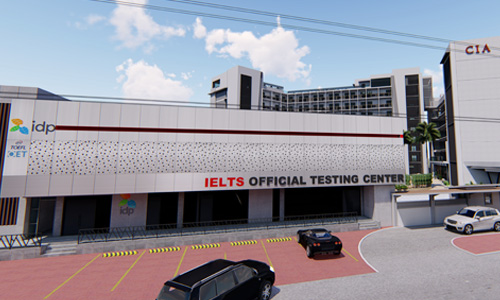 IDP TESTING CENTER 1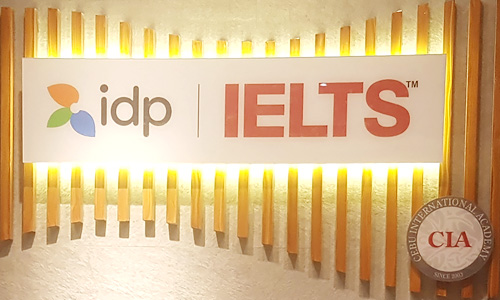 IDP TESTING CENTER 2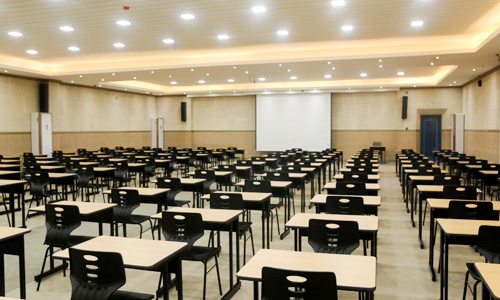 IDP TESTING CENTER 3
3. INTERNATIONAL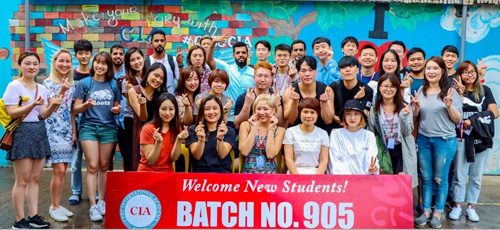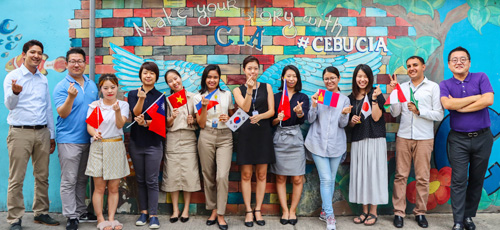 CIA welcomes anyone who desires to improve their English language ability. However, most of our students are from Korea, Japan, Taiwan, Vietnam, Middle East, Mongolia, China, Thailand, Turkiye, Russia, and Africa. Having different nationalities enables a unique experience of cultural exchange. And, our English Only Policy (EOP System) reinforces students' education as it compels students to practice English while they make lifelong friends.
4. COURSES
CIA offers an extensive range of courses, from General English or Comprehensive English Language Course (ESL) to Examination Preparation Courses like IELTS, TOEIC, Practical English such as Business English, Immersion, Volunteer, and Working Holiday. The diverse courses and programs give students a variety of options to meet all language needs.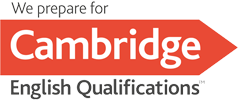 5. TEACHERS
CIA is committed to promote learner independence through "learner-centered" approach. All our teachers are professionally and highly trained to cater to the needs and interests of the students by planning and reinforcing interactive lessons that are relevant and interesting. Students are encouraged to actively participate in the learning process.
Academic leaders regularly conduct teacher development programs, observations, and gather students' feedback to maintain quality service.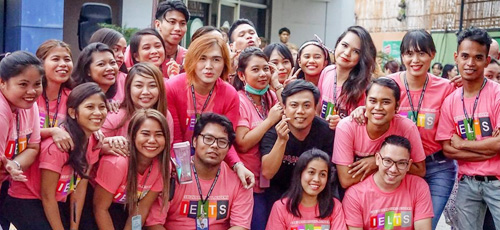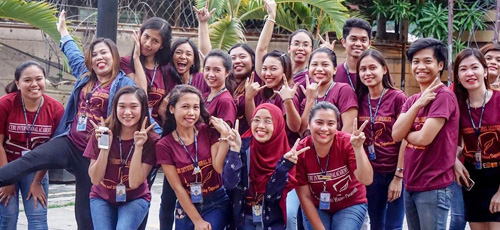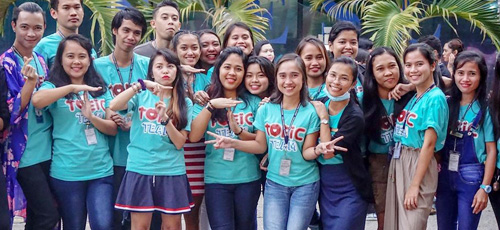 6. MEAL
CIA provides tasty, healthy and balanced food options satisfying international students.
Our kitchen staff constantly offer balanced food options, including an unlimited salad and fruit bar available every meal. A special menu will be prepared at the end of every month.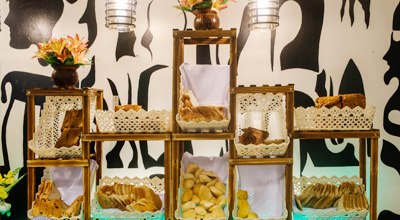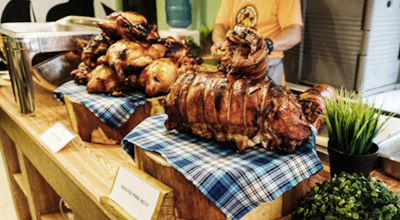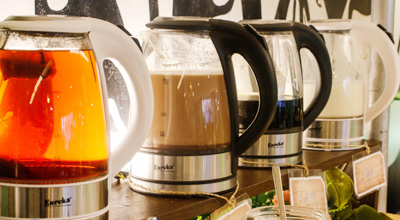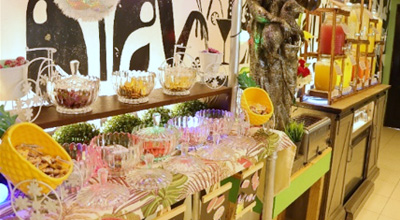 7. SERVICE
CIA has guided tens of thousands of students from across the world to achieve their goals. To ensure satisfactory in this mission, CIA provides quality services such as airport transfers, assistance in getting around the city, exchanging money, booking trips, and sending and receiving parcels.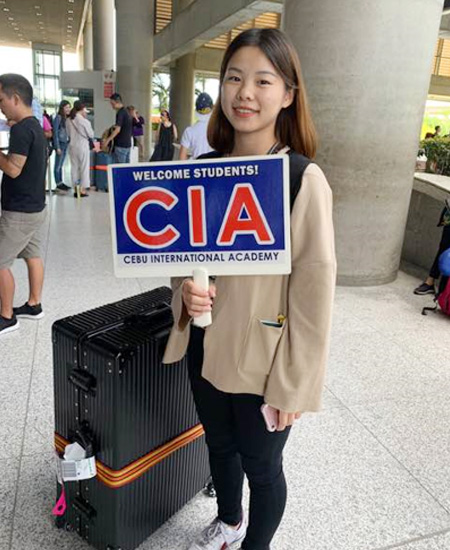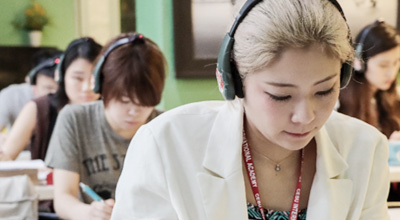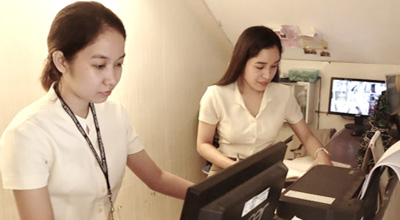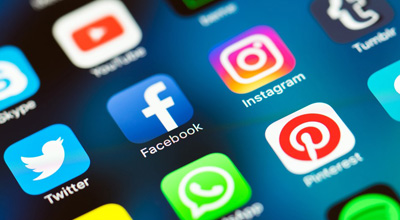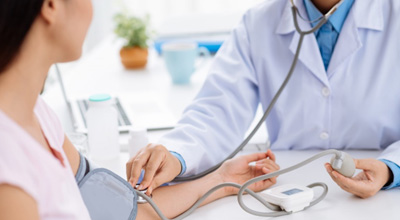 8. EXTRACURRICULAR ACTIVITIES
Experience and showcase talents by participating in various activities like Zumba, Public Speaking, Essay Writing and other contests. We also have a volunteer program for students who want hands-on interactions with the locals. These social programs are designed to help students have fun, and make friends while putting the English language into use.
Our extra-curricular activities will have new regulations to always ensure a safe environment and its entire CIA Campus.
WEEKLY EVENT / FRIDAY EVENT
Every Friday, there are different weekly events after classes
Speech contest, Reading challenge, Writing contest
All students are required to join one of the contest before their graduation
These events definitely help students to build their confidence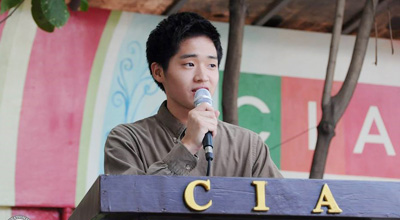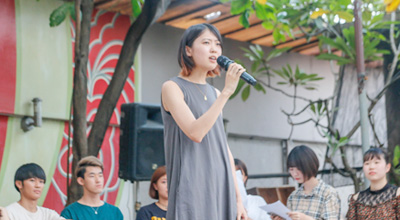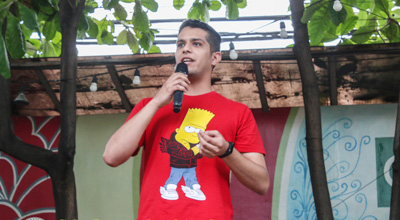 MONTHLY EVENT
Experience and showcase talents by participating in various activities
Interact with other students and teachers
Make fun and memorable moments with your CIA family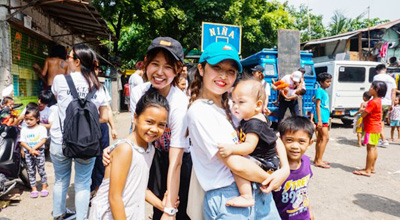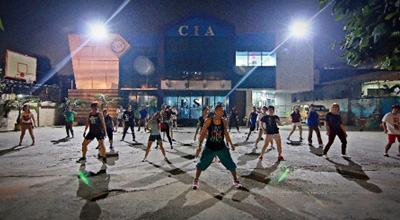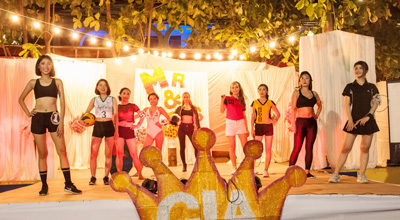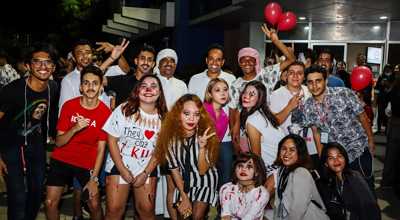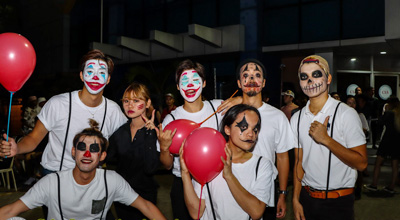 MAP/Location
---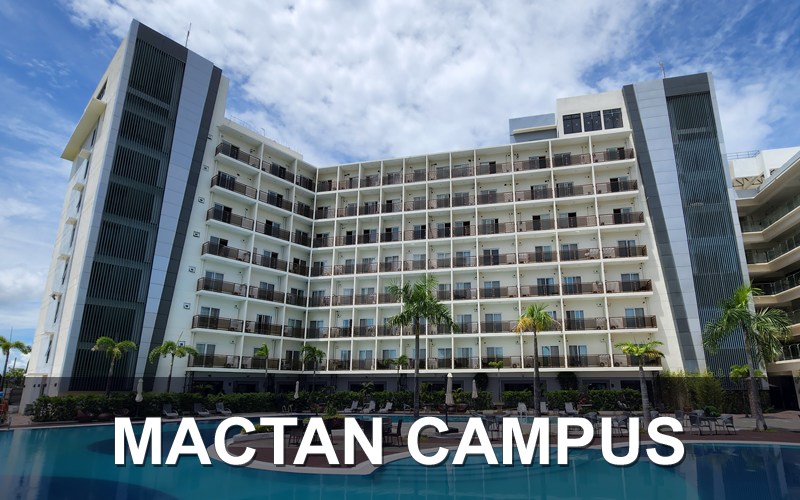 Mactan Campus
Address

CIA Building Vistamar Avenue, Sitio Dapdap, Barangay Mactan, Lapu-lapu City, Cebu, Philippines

Zip Code

6015

Contact Number

+63-32-255-4493

E-mail

admin@cebucia.com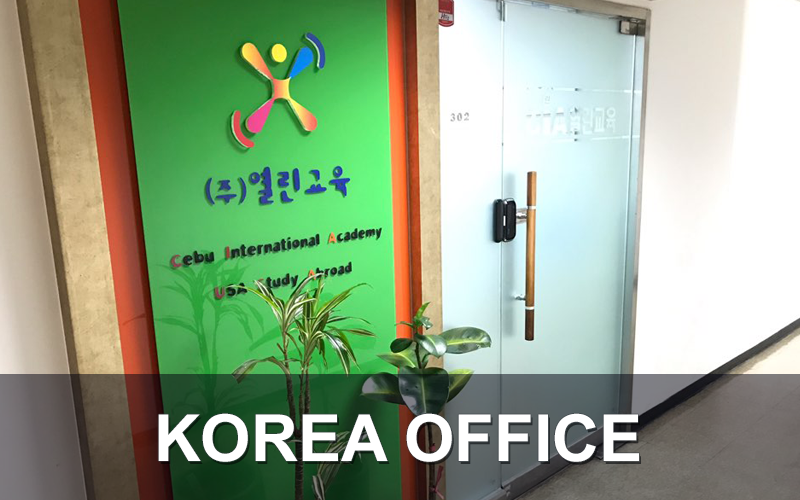 KOREA OFFICE
Address

500ho 5F, 72, Seochojungang-ro, Seocho-gu, Seoul, Republic of Korea

Zip Code

06640

Contact Number

+82-2-521-6072

E-mail

korea@cebucia.com
History
---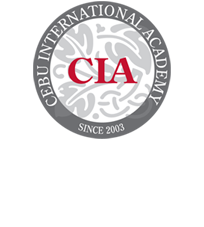 CEBU INTERNATIONAL ACADEMY INC.
Established

2003.06.10

CONTACT NO.

02-521-6073

CIA'S BUSINESS

CEBU INTERNATIONAL ACADEMY, CIA ENGLISH CAMP
2020s
2023

7th and 8th floor of the CIA Mactan Campus opens
CIA becomes partners with Cebu Normal University (CNU) for immersion program where CIA assists CNU in offering remedial English language classes that may allow transferrable university credits.
2022

Post Pandemic Opening June 3rd.
CIA welcomes Mongolians to the CIA Juniors' Summer and Winter Camp.
A new department is created called CIA Agency Services (CAS). CAS assists agents, CIA international managers, faculty, and staff meet the demands of student affairs
2010s
2019

USPF - CIA MOA Signing for OJT Program for College of Computer Science Tourism, Psychology and HRM.
Opening of Certified Public Test Venue for IELTS and OET of Mactan Campus.
CIAnTalk Online has operated
2018

Opening of English Junior Camp for China and Middle East
CIA affiliated with University of San Carlos Talamban for "Immersion Class Program"
Opened English Junior Camp for Americans.
cebucia1@cebucia.com:/public_html/en/about_us/about_us.php
2017

Started construction of new Mactan Campus.
Groundbreaking of new Mactan Campus
Opened English Junior Camp for Vietnamese
2016

Opened English Junior Camp for Taiwanese
Purchased land property in Mactan for school expansion
2015

CIA participated the Philippine Language Study Seminar
CIA affiliated with Benedicto College Preschool Program
Midori Premium Residences Expansion.
2014

Approved and qualified for the Cambridge Exam Preparation Center in the UK.
Obtained IDP Resource Center Approval from Australia.
2013

Completed Tae Hyun Education Vegas Business Agreement.
Launched CIA Online English (SSIATALK).
Acquired Certification for Translation services.
Granted permit change of address From La Casita NRA to A.S. Fortuna St., Mandaue City
Opened English Junior Camp for Japanese
2012

Blessing and Inauguration of the CIA Campus Semi Sparta in A.S. Fortuna Mandaue.
Added new offered programs IELTS, TOEIC, and BUSINESS ENGLISH.
Robertson Beresford Corp, ASIAN EFL JOURNAL(AEJ) granted CIA as TESOL provider with signed MOA.
ASIAN EFL JOURNAL(AEJ) approved CIA Curriculum.
University of the Visayas and CIA signed MOU for Internship Program.
Signed MOU with the University of the Philippines; Economic Today; and HK Environment
Daily newspaper Partnership with Donggwang University.
2011

Expanded CIA Family Training Division.
MOU Signing between CIA and Polytechnic University, Korea.
Signed MOU for Ulsan University, Chuncheon Agricultural High School, and Masan University Affiliated with AUSTON University TESOL Agency and Asian EFL Journal signing a business agreement.
2010

Construction of CIA's Campus Bldg. at A.S. Fortuna
Established an educational alliance with Woogin plus and also City Hall in Dong-ducheon, Korea.
2000s
2009

Obtained ISO9001 (Quality Management System).
Transferred to the new SEMI SPARTA CIA Campus.
TESDA permit approval for the change of address from Manalili to La Casita NRA.
2008

Nae-il Newspaper Journal World Cultural Experience Language Course
Established a Business Alliance with ILSE.
2007

English Camp operated respectively.
2006

English Camp operation.
Introduction of CIA Open Education and its first TV Broadcast .
2005

English Camp for Korea opened.
Won the '2005 the Best Consumer Satisfaction Company & Top Brand in Sports Seoul.com'.
Established Educational Alliance with University of San Carlos and Cebu International School
2004

MBC 'World Cultural Experience Program (11times).
CIE International School Partnership.
2003

Established CIA Open Education Corporation (Korea).
Opening of CIA's Main Campus.
Established Okinawa Branch Office in Japan.
Approved by Securities and Exchange Commission (SEC).
Was granted with the Certificate of Program Registration by Technical Education and Skills Development Authority (TESDA) to offer five different levels of competencies.
2002

Established CIA Open Education Corporation (Philippines) in November.
Established an office in Seoul, South Korea.
TESTING VENUES & AFFILIATED
---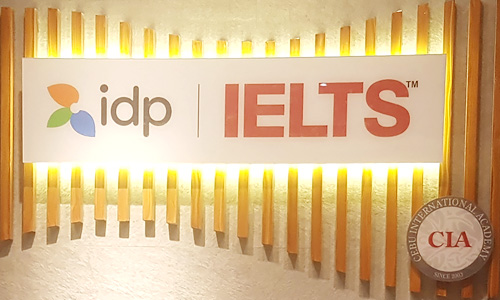 IDP TESTING CENTER 1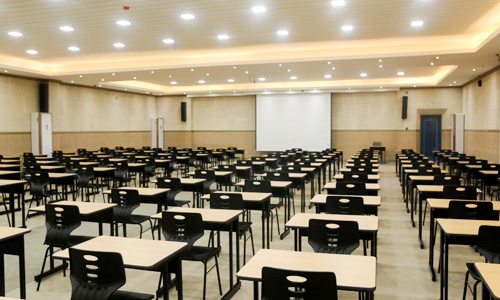 IDP TESTING CENTER 2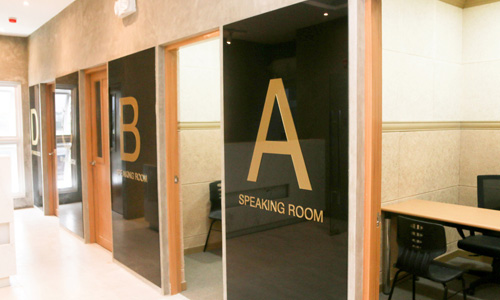 IDP TESTING CENTER 3
a) IDP is a proud co-owner of IELTS. It is the world's leading English language test for study, work and migration purposes. It is recognised by more than 10,000 organisations around the world. They can help students or professionals book and prepare for their IELTS test. With candidates choosing the service of IDP, they can access a wider range of official preparation material than any other English test provider. The free IELTS Master class is a 90-minute workshop for people aiming for a high band score. It offers next-level IELTS advice that gives test-takers the skills and knowledge to help them aim high in IELTS. They provide free 8 weeks IELTS Academic test preparation in a comprehensive, self-paced course covering listening, speaking, reading and writing. They also help provide daily updates on test information and advice via their Face book page where they will find insights into the test format and hear from other students around the world who are preparing for IELTS.
IDP and IELTS Test Offered:
IELTS Academic and IELTS General Training are designed to cover the full range of ability from non-user to expert user. The Academic version is for test takers who want to study at tertiary level in an English-speaking country or seek professional registration. The General Training version is for test takers who want to work, train, study at a secondary school or migrate to an English-speaking country. The difference between the Academic and General Training versions is the content, context and purpose of the tasks. All other features, such as timing allocation, length of written responses and reporting of scores, are the same.
b) IDP is a global leader in international education services. It helps international students to study in English speaking countries by connecting students with the right course in the right university or institution and the right country. They have been doing it for over 50 years creating a huge network of opportunity with offices in 32 countries. They partner with more than 650 leading universities, schools and colleges across Australia, Canada, New Zealand, the United Kingdom and the United States. This means they have access to a database of more than 180,000 courses and programs – so they are sure to find students best fit. Their extensive network of approachable experts helps them identify and secure the university or college where students can thrive.
c) IDP works with turning students' plan to study abroad into a launch pad for professional success and personal growth. They combine experience and technology to help students make the most informed decision possible. Their dedicated IDP counsellor will work closely, supporting students and family, throughout the time studying abroad. At IDP, they are dedicated to ensuring students feel supported at every stage of their study journey. Their services are continually evolving to support students through to graduation and beyond.
---
WHAT IS OET?
OCCUPATIONAL ENGLISH TEST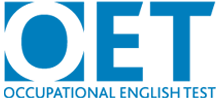 The Occupational English Test (OET) ) is the English language test for healthcare professionals. It assesses the language communication skills of healthcare professionals who wish to register and practise in an English-speaking environment. OET is available for the following 12 professions: dentistry, dietetics, medicine, nursing, occupational therapy, optometry, pharmacy, physiotherapy, podiatry, radiography, speech pathology, and veterinary science.
OET is recognised by regulatory healthcare boards and councils in Australia, New Zealand, the UK, Ireland, Dubai, Singapore, Namibia and Ukraine. Many organisations, including hospitals, universities and colleges, are using OET as proof of a candidate's ability to communicate effectively in a demanding healthcare environment. In addition, OET is recognised by the Australian Department of Home Affairs and Immigration New Zealand for all visa categories where an English test may be required.
Each recognising organisation determines which grade results mean that candidates meet the language competency standards to function in their profession. A full list of regulatory organisations that accept OET can be seen on the official website.
---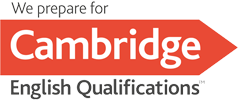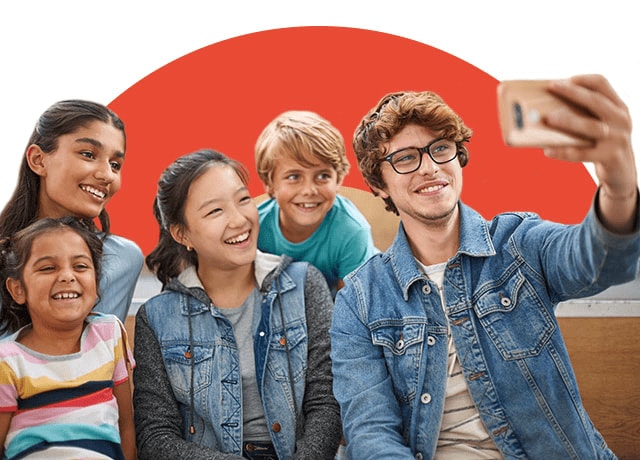 Cambridge English (also known as ESOL) is a department of Cambridge University. Their English exams Proficiency (CPE), Advanced (CAE), First (FCE), Preliminary (PET) and Key (KET) are recognised around the world by thousands of employers, universities and government ministries as proof of ability to use English. Cambridge ESOL developed the Common European Framework of Reference for Languages (CEFR) — an internationally recognised level of language ability.


Reasons to Attend This Course:
a) Internationally Recognised Test
Cambridge Exams are established and prestigious exams certified by University of Cambridge and recognised all around the world. Cambridge Exams can be taken at 2,800 authorised exam centres worldwide in 130 countries and there are more than 52,000 registered preparations. Cambridge CAE and CPE are recognised by the world's top 100 universities for university study.
b) Improve Students Real-Life English Skills
By preparing for a Cambridge Exam, you will develop communication skills which you can use for everyday life, work and study. Cambridge Exams FCE, CAE & CPE focus on general English and are fun to prepare for. Unlike IELTS, the exams do not just cover academic English but are designed to test the English you will read, write, hear and speak in real life situations.
c) Set Goals and Increase Motivation
When you get to a higher level of English – at least good Upper Intermediate (B2) - you have the English skills to communicate with most people, deal with most situations and do most things you need to do on a daily basis. The challenge you have is to push yourself further. Preparing for Cambridge FCE, CAE or CPE will help you set goals and give you the motivation you need to take your English to the next level!
d) Stand Out From the Crowd
Today's job market is very international but it's also very competitive. Many other international candidates have great English but how many can prove it? A Cambridge exam allows you to get that advantage. A Cambridge qualification on your CV not only shows that you have that level on English officially - it also shows an employer that you are willing to dedicate time to improving your English and your professional skills.
e) Valid Forever
Cambridge Exams have no expiry date which means the result is valid forever. Please note that if you are taking the Cambridge Exam for university entry, some institutions may only accept a result up to 2 or 3 years after the exam was taken.
Tests
THE MOST COMMON TESTS AVAILABLE FOR ADULTS
Test name
level
CEFR
KET
Elementary
A2
PET
Intermediate
B1
First Certificate
Upper Intermediate
B2
CAE
Advanced
C1
CPE
Fluent
C2
BULATS
Business English
B1 and Above
LICENSES
---
The CIA Language Institute is an English language professional school that has been officially accredited by the Philippine government. There are many English schools that have received SSP certification in the Philippines, but schools that have been certified as institutions and curriculum like the CIA, and that have acquired two certifications of SSP / TESDA as English professional schools are stable is still very small.
-TESDA(Philippine Labor Employment Technology Education Skill Education Agency)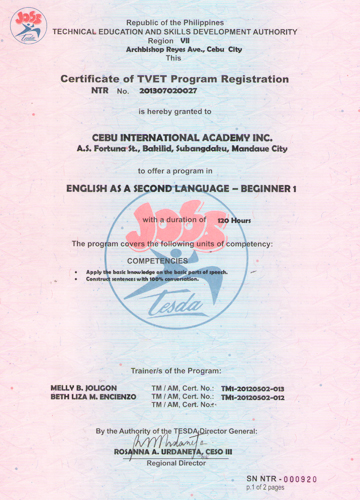 Beginner 1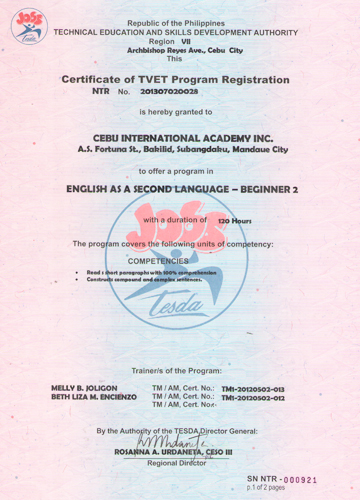 Beginner 2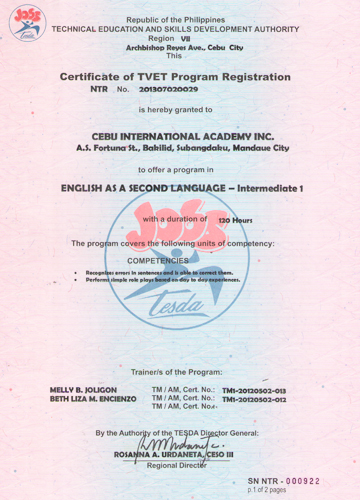 Intermediate 1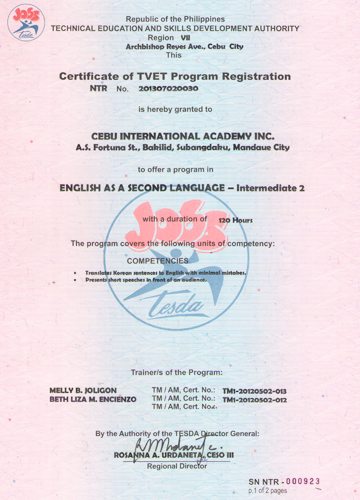 Intermediate 2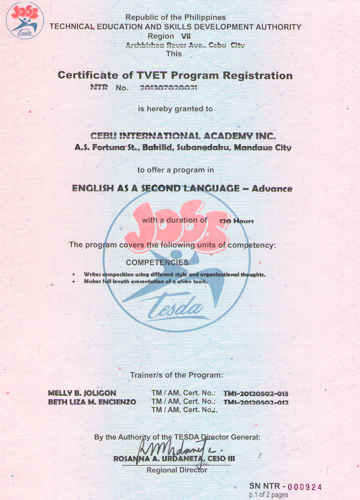 Advance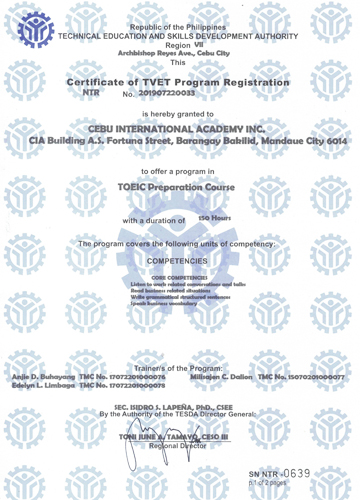 TOEIC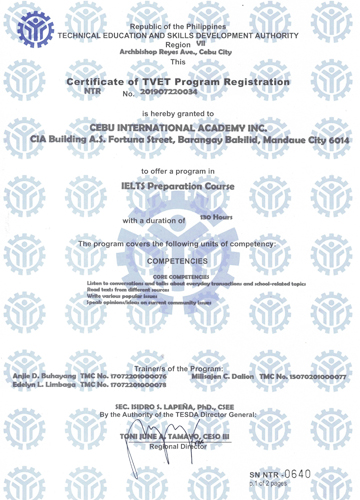 IELTS
-SSP Certificate / BUSINESS Permit / CAMBRIDGE Permit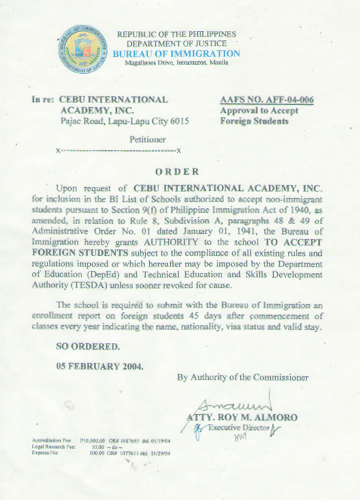 SSP Certificate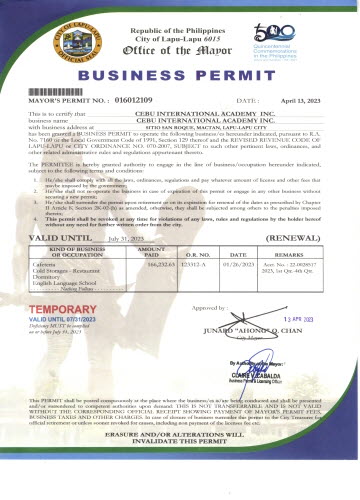 BUSINESS Permit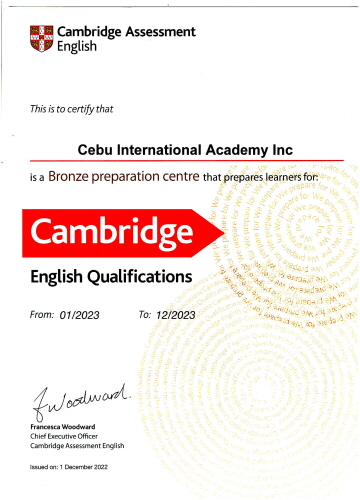 CAMBRIDGE Permit