[CITY] English on weekdays and travel on weekends
페이지 정보
Writer

Cariss

Writing Date

19-11-13 14:48 View 2,655 Comment 0
본문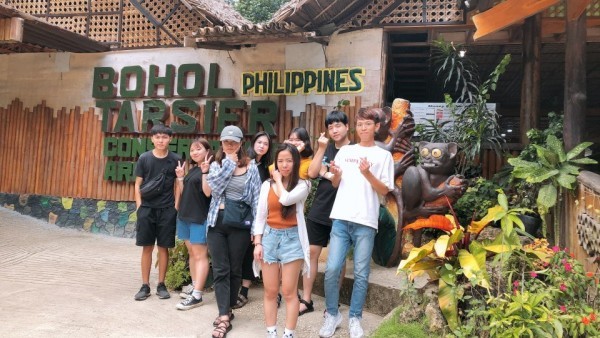 Many Koreans have a craving for travel.The reason is Korean life gets tired easily because of too many night shifts and busy daily life. But they don't have enough vacation and money so they always care about those when they are ready to travel. As a result, they prefer Southeast Asia. I also like the Philippines, one of Southeast Asian countries. 
When I arrived here,my original plans are not travel purposes, but to improve my English. But here I had ample opportunity to travel every weekend. I have been to many tourist attractions of Cebu.
My first trip was Oslob Tour.i traveled on my first weekend during CIA duration, it was located at the southern end of the Cebu.
There, you can see beautiful beaches, emerald seas and whale-sharks. The most memorable thing about this trip was Sumilon Island. It was the first sapphire sea I saw in my life.The sunshine was strong, but I really enjoyed that time because there has the beautiful scenery
After this successful trip, my second trip was in Bohol Island. we take 2 hours by boat from Cebu. The tourist spots there were great places for taking pictures. The most memorable place are chocolate hills, lunch on a cruise ship, and Alona beach is a small beach near my resort, which was a great opportunity to meet my foreigners who can test my English skills. The last trip was to Moalboal on Cebu Island.
i rode a car for about 4 hours to go there. Moalboal is nearby Oslob. Although it is famous for scuba diving, I did not try. I did not have a scuba certification. But I rented snorkeling gear so I could see the bottom of the sea and swim with the turtles. The scenery under the sea was so memorable as a scene from the animation.
The reason I had this opportunity is because I registered with the CIA. Without the CIA, I would not have enjoyed my trip to the Philippines, nor would I have had the opportunity to make friends in many countries. Always I thank the CIA. Not only I improved my English skills, but it also made me feel plenty of abstract somethings that I could not experience in Korea.