[CITY] My amazing two weeks in CIA - Veronique Krystie Mpaa
페이지 정보
Writer

Cariss

Writing Date

19-10-23 13:12 View 1,335 Comment 0
본문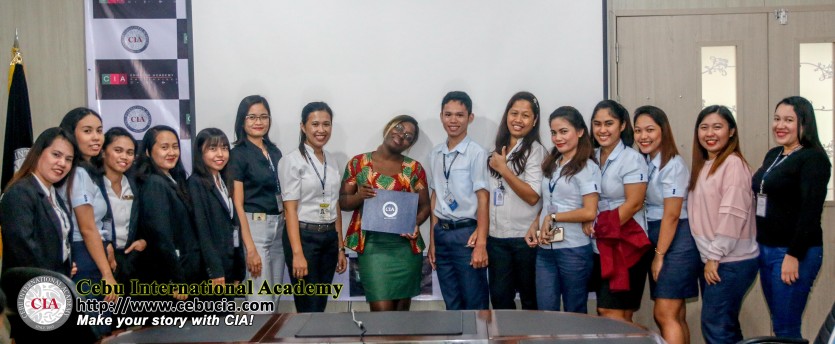 My name is Mpaa, Veronique Krystie, a young Cameroonian woman and I stayed for 2 weeks in Cebu International Academy to improve my English skill in the Business English course.
 This 2 weeks was really amazing for me because everybody was so nice in CIA, the staff, the teachers and also the students. The food was good even if it wasn't my kind of food but surprisingly I like it! The teachers are very helpful and comprehensive. The dormitory where I stayed is comfortable and well equipped. The activities are very funny, for example the Teacher's Day where I saw the teachers play and enjoy their time or the Zumba every Tuesday and Thursday. And the best for the end ( for me) the staff, particularly my manager Cariss who was so helpful for me, she was always there when I had a problem even if I don't know that I have one. Thank so much Cariss, I'll miss you a lot!
It was a great time for me.
Thank you very much CIA !!