[CITY] I give CIA a high rating - Elena
페이지 정보
Writer

Cariss

Writing Date

19-10-31 09:57 View 1,536 Comment 0
본문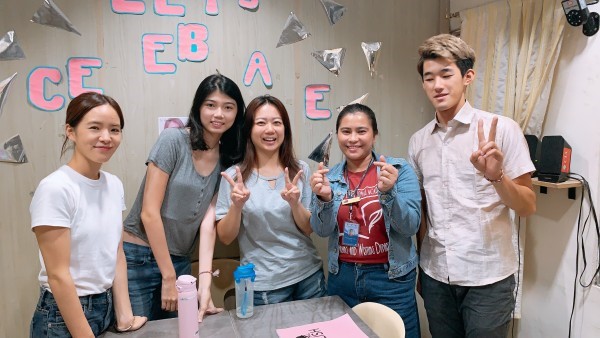 My name is Elena. I come from Taiwan. I chose a three-month IELTS program with my friend to improve my English. I also wanted to check the English learning results of working in Australia.
For the first time I experienced a study tour abroad, it has been two months since I came to the CIA. Although it took a long time to choose three months, I actually had a vivid and patient teaching. Under the rich curriculum, it seems that the seemingly long time has passed more than half. Here, the teaching styles of teachers are different from those of the past. They are mostly presented in paper. Most of them can be effectively practiced and strengthened for the fluency of vocabulary, pronunciation, grammar and even dialogue in the course. The memory of the course content is a great help for me to use the English skills I have learned in the course content effectively, so that I can fully practice and deepen the memory of the course in the classroom. 
On the other hand, for the food that I was worried about at the beginning, I was afraid that I would be uncomfortable because of the fear of differences in food culture. I was also surprised by the CIA. The meal was partial to internationalization, not just local food. Here you can often taste different styles of food, such as Japanese, Korean or even Taiwanese food. However, the accommodation is also very comfortable. Every week, there are special people to clean the clothes, and the laundry service twice a week saves us a lot of time. For the problem of accommodation, CRO also solves the problem in the first time. Let me live very comfortably.
In conclusion, for the first time I am studying, I give the CIA a high rating and in the days to come, if there is an opportunity, I will be proud to introduce the CIA to friends who need to improve their English skills.